Enjoy NEXT DAY delivery within Metro Manila for all orders made before 4:00 PM daily. Just choose
express delivery
at checkout.
We want your shopping experience to be fun and convenient!
Find the answers to your questions below, or chat us and we'll get back to you as soon as we can.
Frequently asked questions
Do you have a physical store?
---
Unfortunately, as we're still a young bookstore, we don't have a physical store yet. But who knows what the future will hold!
---
Do you accomodate meet-ups?
---
Sadly, we do not accomodate meet-ups. But don't worry! We can ship your books to you immediately and we'll send you pictures throughout the order process. Rest assured, you are our main priority.
---
What are your modes of payment available?
---
While we strive to grow as an online bookstore, we only accept the following payment methods:
BDO (Bank Transfer & Online Transfer)
Palawan Express
GCash
Paymaya
If you have another suggested mode of payment, please don't hesitate to message us so we can accomodate your request.
---
Do you accomodate requests for express deliveries?
---
Yes! Express deliveries can be accomodated through Lalamove & Grab Express within Metro Manila only. We can also accomodate express deliveries through LBC for provincial locations after ECQ. The buyer will shoulder all additional shipping fees for such requests.
---
What does it mean when the book condition says "remaindered"?
---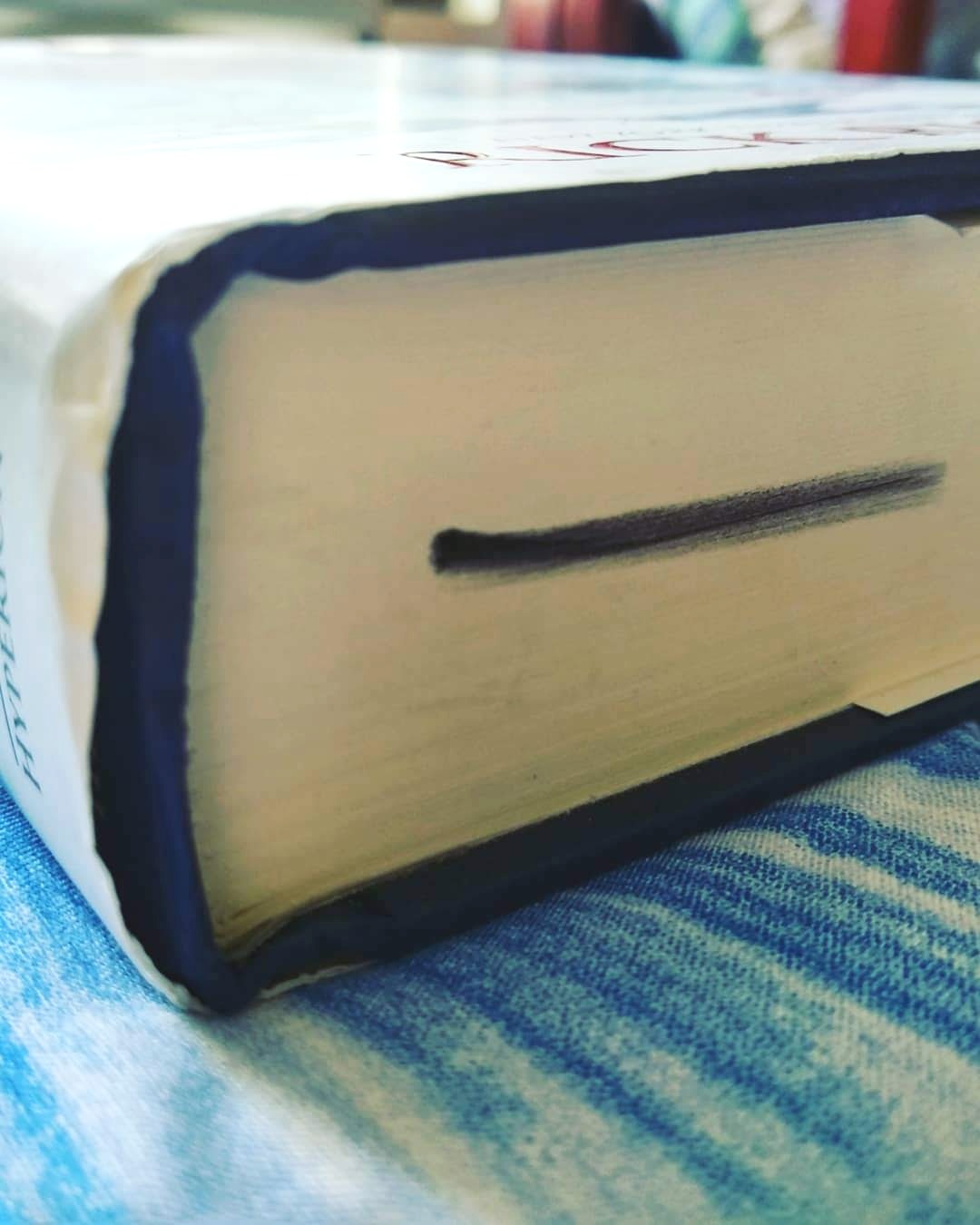 Remaindered books are copies we receive from publishers that are their excess stock. They have a red or black mark (either a dot or line) on one side of the book, but are otherwise in good to pristine condition. We keep these copies for sale to keep our costs low, which keeps our beloved bookworms happy.
---
How soon can I receive my book after it has been shipped out?
---
You can expect your book within 3-5 days, for Metro Manila orders; and 1-2 weeks for Provincial orders.
---
Do you entertain resellers?
---
Resellers may buy books directly from us and receive a bulk order discount. However, we do not allow resellers to sell books on a pre-order basis. We will not be associated or held liable for the actions of any of our resellers.
---
Will my books be protected during shipping?
---
Yes! We bubblewrap all your orders with at least 3 layers of bubblewrapping to ensure that your books stay pristine until they reach your doorstep.
---
Do you have other online stores that we can buy from?
---
Yes! We'll gladly serve you at the following platforms:
---
I just made a book request. How soon will you be able to get the book?
---
Thank you for making your request! Our normal timeline for requests is 1-3 months depending on how difficult it is to find your book. Please also be guided that there may be times that it may take longer 1-3 months, but rest assured that we will do everything we can to find your book. Thank you for understanding!
---
What orders can you accomodate within Metro manila during ECQ?
---
We're excited to announce that we can now deliver all orders within Metro Manila! Please use your exact address when checking out to avoid additional shipping fees. We ship out all Metro Manila orders the next day, but if you're in a rush, you may book the courier of your choice and we'll prepare the books for pick-up as soon as we can.
---
Do you accept orders for areas outside of Metro Manila during ECQ?
---
Yes we do! We're just sorry to let you know that we can't ship outside of Metro Manila until the ECQ is lifted. BUT, we will allow you to reserve books by placing your order at our site (you must checkout to have your reservation counted). Please use your exact address when checking out to avoid additional shipping fees. We will contact you after ECQ for payment and delivery. No need to pay until then. You may also request to checkout through Lazada or Shopee after ECQ. What's important is that you place your order via our website and await further instructions to make sure that your books are reserved. Thank you so much!
---
---